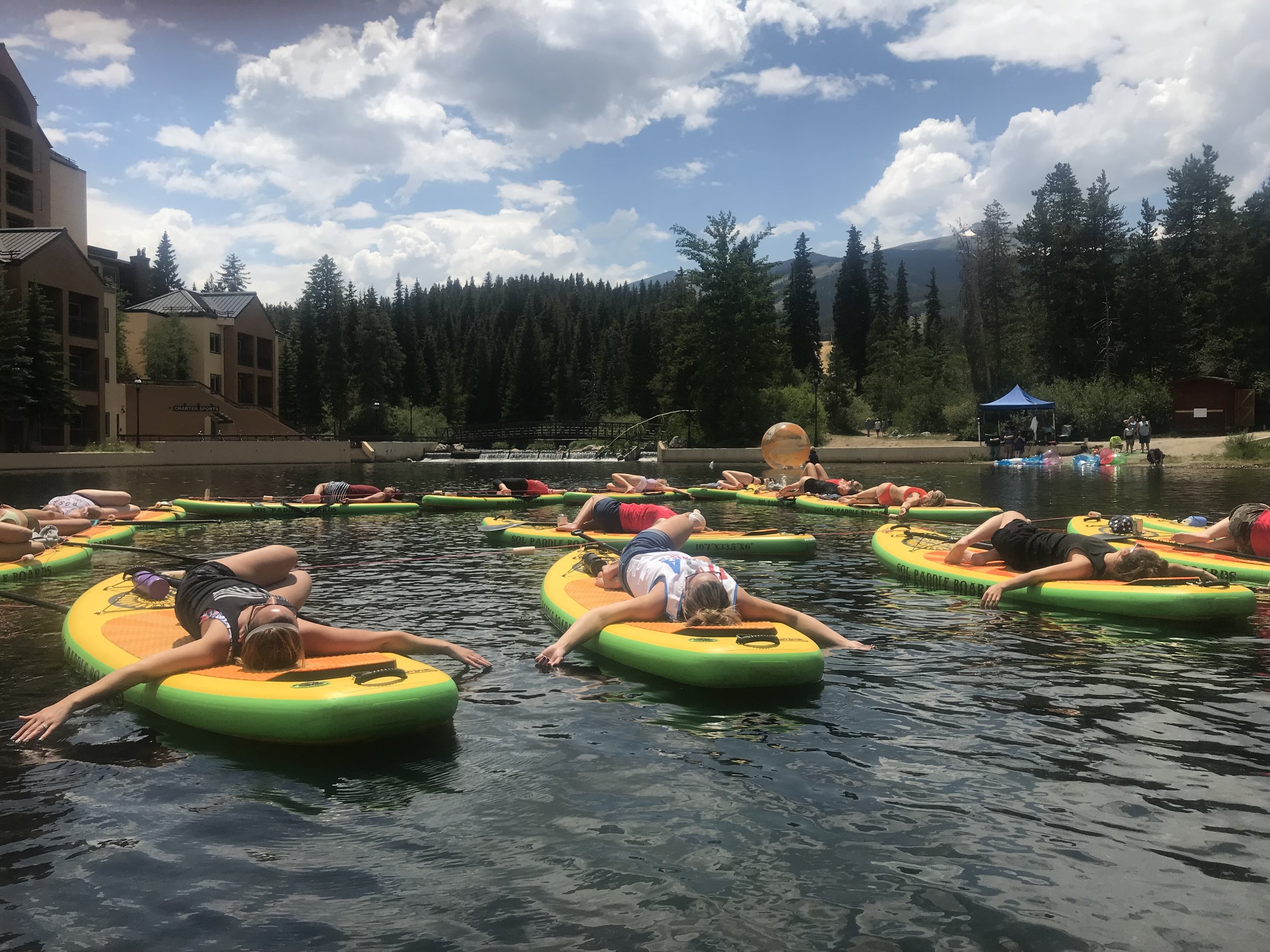 I will be teaching all of the SUP Yoga classes May 24 - 27, 2019 at Paddlefest in Buena Vista, Colorado.
Learn more about this event and find my teaching schedule here: https://www.ckspaddlefest.com/clinics
I am an Ambassador for the Telluride Yoga Festival this summer, happening June 27-30, 2019 in Telluride, Colorado.
Please use my discount code "Angie2019" for $30 off the purchase of a full-weekend pass.
Hope to see you there!
I teach on the sub schedule with Meta Yoga Studios in Breckenridge, Colorado. Visit Meta's website at www. metayogastudios.com for more information.
Photo Credit: meiganphoto.com
HIKE + FLOW: a hiking and yoga experience
Enjoy the power of your practice in nature. Hike + Flow offers you the opportunity to find your flow through adventure and asana outdoors.
Be in the company of trees, the sounds of creeks rushing and birds chirping, and the feel of dirt beneath you and big blue sky above you...take your practice off the mat and invite the textures, colors, sights and energy of the outdoors into your practice.
We will meet at a tranquil, road-less-traveled trail where we will prepare to hike as a group. This morning experience begins with a short nature meditation before embarking on a led hike in the Rocky Mountains of Breckenridge. The hike will be moderate in difficulty level and will offer two to three 15-minute stops to incorporate gentle standing yoga poses to support the mind and body. Open to all levels, with Hike +Flow, you can conquer mountains, big and small.